World of Cubes now available for Mac OS
We made the announcement recently that World of Cubes was now available for Mac OS and with it costing $0.99.
The game is awesome and well worthy of its price tag.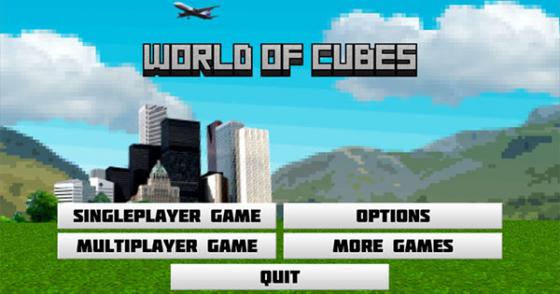 Game Description:
Create your world (like in "Creative" mode in Minecraft). Explore universes and random worlds created by others. Build whatever you can dream of with many users online. Play with your friends or random people online!
Features:
• Multiplayer "Creative mode"
• Single player "Creative mode"
• Centralized server that hosts all rooms and games globally
• Over 2 MILLION players worldwide!
• No need to setup and/or host a server
• No subscription or additional fees required
• Ability to create password-protected maps exclusively for friends
• Built-in Chat
• Unlimited use
Device Requirements:
Required : Mac OS
Pricing and Availability:
World of Cubes v1.1 is only $0.99 USD (or equivalent amount in other currencies) and available now worldwide exclusively through the App Shopper in the Games category.