New Revolutionary App – Planet of Cubes - released on iTunes! Infinite World and Gameplay!
Dear Crafters, we are proud to present you new revolution app – Planet of Cubes! This is the first true MMO block building game with one global infinite world and infinite number of users online!
Ancient castles and cathedrals, lost ships and aircrafts, flying islands, cities and megalopolises, military basis, Egyptian pyramids, epic monuments and many other exciting objects and places are waiting for you in this infinite Planet. Explore, discover, and build whatever you can dream of by yourself or with many other users online in real time!
Download Planet of Cubes from iTunes

Gameplay Overview
We want to make clean beautiful planet without messy buildings! That's why in this version of the game each change you make has its lifetime shown on

TTL indicator (Time To Live or TTL). When you put or remove block this change is rolled back after some period of time. The farther you are from the Spawn Zone the longer your changes will last. To the next version we will add possibility to purchase some parts of the Planet. The owner will own the purchased parts and will be able to build anything he wants for unlimited period of time.   
Each player starts their adventure from the Spawn Zone, where no one can build or dig! All cubes inside the Spawn Zone have TTL value of 00:00:00. Thus to build something make sure to leave Spawn Zone where TTL indicator is greater than 00:00:00.
The game has 

compass and

current coordinates display to make navigation through the endless infinite world easier. You can also chat with all players who are visible within your current "View Distance" range. To increase your "View Distance" range - go to Options Menu!
Select your own skin from 20+ available skins! You will have random skin assigned upon your first login to the Planet.
Planet of Cubes game gives you infinite number of possibilities and endless potential for all of your creative, constructional and survival needs!
Features:
- One global infinite Planet made of cubes available to all users across the world
- Unlimited amount of players worldwide
- Endless amount of beautiful buildings and places made of cubes to explore
- Built-in chat in Multiplayer mode
- More than 20 player skins available
- Works over Wi-Fi and 3G
- No need to setup and/or host a server
- No subscription or additional fees required
- Unlimited use
Download Planet of Cubes from iTunes

Extended list with detailed screenshots: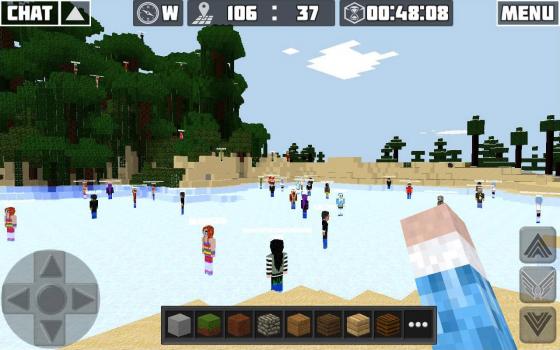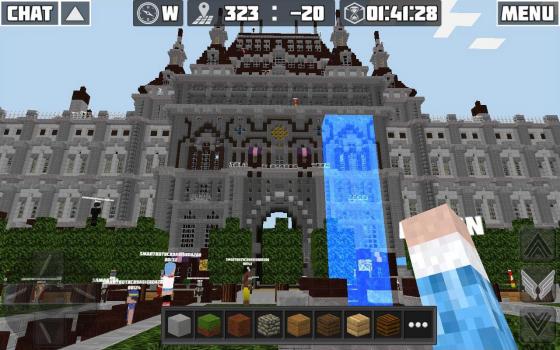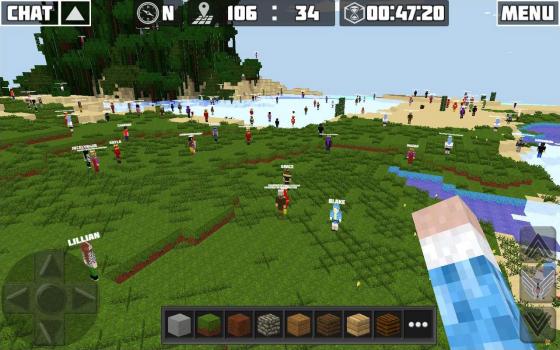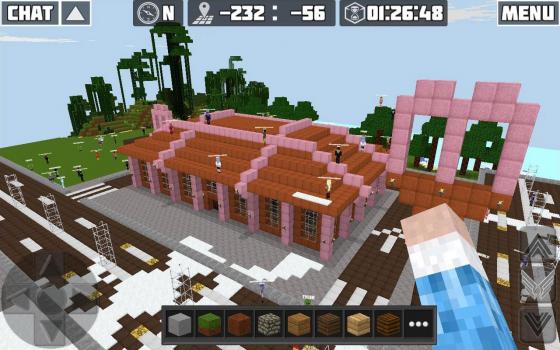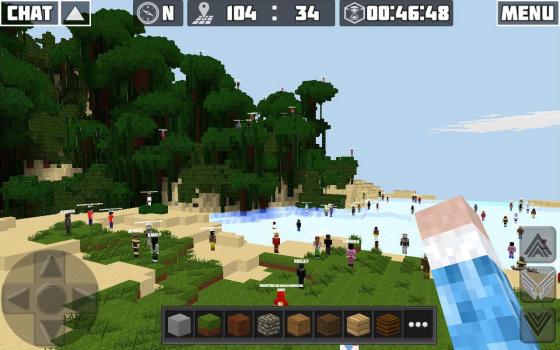 Please leave your feedback, comments and reviews below! And don't hesitate to share this revolutionary news with your friends!