Let's play World of Cubes on android devices! Download the game from Google Play!
Hello everybody! I bring you good news! World of Cubes with v2.2 now available on Google Play! The game is free and has two modes: Survival Mode and Creative Multiplayer Mode! 
Survival mode has infinite maps, crafting, building and mobs. We have added new crafting recipes for Glass, Sand, added new blocks like Trap Doors, Iron Trap Doors, Cell Doors. You can enjoy and build in creative SinglePlayer mode alone, or upload your world to Multiplayer and play with 80 Players online worldwide. You can join others world in Multiplayer, we recommend you to visit these worlds in Multiplayer: The Maze Runner (THEMAZERUNNER), Halloween (HALLOWEEN), Pirate Island (PIRATEISLAND), Amusement Park (AMUSEMENTPARK), Community Town (COMMUNITYTOWN), Community Village (COMMUNITYVILLAGE), Fantasy World (FANTASYWORLD), Landscape Farm (LANDSCAPEFARM)! We are proud to say that 1000+ players from all over the world created cool worlds in creative Multiplayer mode! 
We have removed Report Abuse button as you asked us about it. We have added improvements to Chat in Multiplayer, now you can write colorful messages, similar functionality to Planet of Cubes! 
We have gathered all your requests, wishes from the forum and added 160+ new skins that located inside 7+ new themed skin packs! In the game now available 2 texture packs: Classic and new - Medieval! 
We are working on huge updates that will be released soon! Stay tuned!
You can download World of Cubes from Google Play here: 

Screenshots to new v2.2: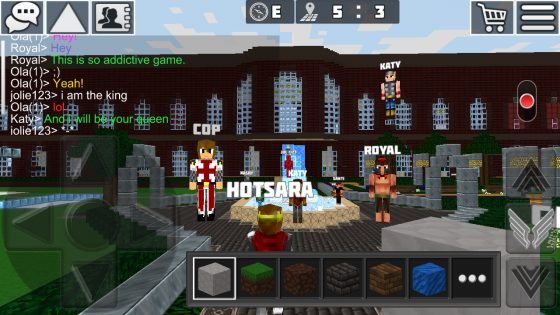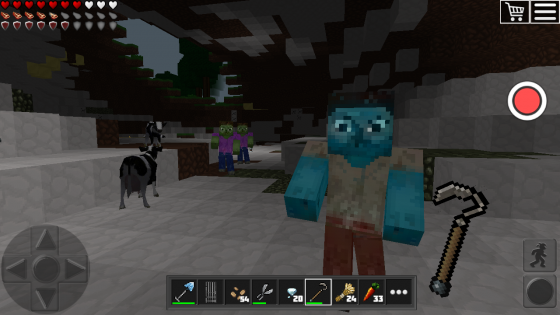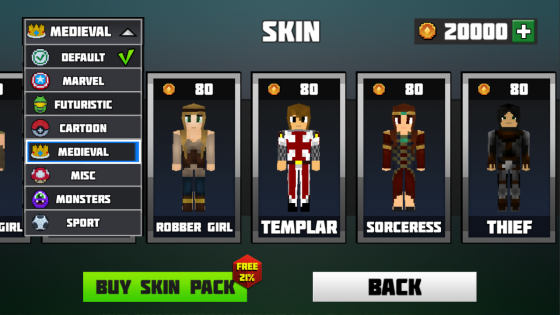 You can download World of Cubes from Google Play here: