Good news, Crafters! We are starting new theme for CommunityBuilds#3 - CommunityIsland! Look on the Screenshot of the empty Island below! If you want to build cool stuff (regarding Island theme) on this map, please write ADD ME down to this post and we will send you the password back.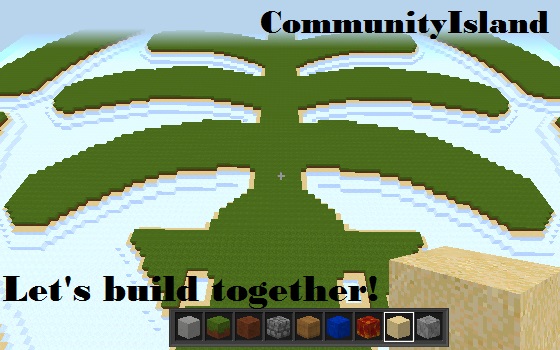 NOTE: all players must follow this rules:
1. Don't build anything on the territory of other players or theirs houses!
2. Don't grief and destroy the map!
3. Only polite chat on the map!
ALL GRIFFERS WILL BE BANNED BY IP FOR 1 DAY!